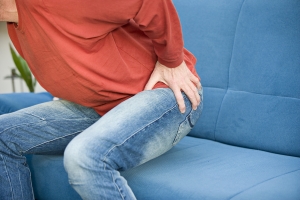 With the governments' support at this time we're really focussed on providing services to you in a safe and secure environment and as such we can now provide home visits or online consultations if you don't want to or are unable to attend the clinic in person.  We are unable to offer group therapy or hydrotherapy at this time, however, we're still doing a lot of hands-on sessions when needed and this is supported by our government classing us as an essential medical service.  We are taking good precautions to keep everyone safe.
The main benefits of video consultations are:
Initial free 10 minute chat with a physio to assess your suitability-no obligations to continue-So nothing to lose…we can discuss the best option for your treatment.
Video consults: Your treatment  is entirely online in the comfort of wherever you are
Our Physiotherapists assess, diagnose and treat your injury in full
Whichever method you choose you will get a diagnosis & personal recovery plan and a tailored exercise app, as well as follow up support and a money-Back Guarantee
Other benefits of video consults and online rehabilitation:
No time lost on your rehabilitation
No time in a waiting room
We can send out equipment if required for your rehabilitation at home
You don't have to be tech-savvy and our systems are secure.
Online physiotherapy has been proven in many cases to just as effective as in-house.
If you wish to book in for a telehealth consultation, we have extensive information on our website about this, or you can ring the clinic to arrange this on 9535 7439. Remember if you need hands-on therapy sessions or home visits, we are still here and you are safe to come in, or we can come to you.  Our government is encouraging hands-on where this is required.  You don't need to be fearful as physiotherapy is classed as an essential medical service to keep you healthy and we're taking every precaution to keep us all safe.
In the meantime be kind to each other and breathe.  So get in touch.  Follow the links to get further information.