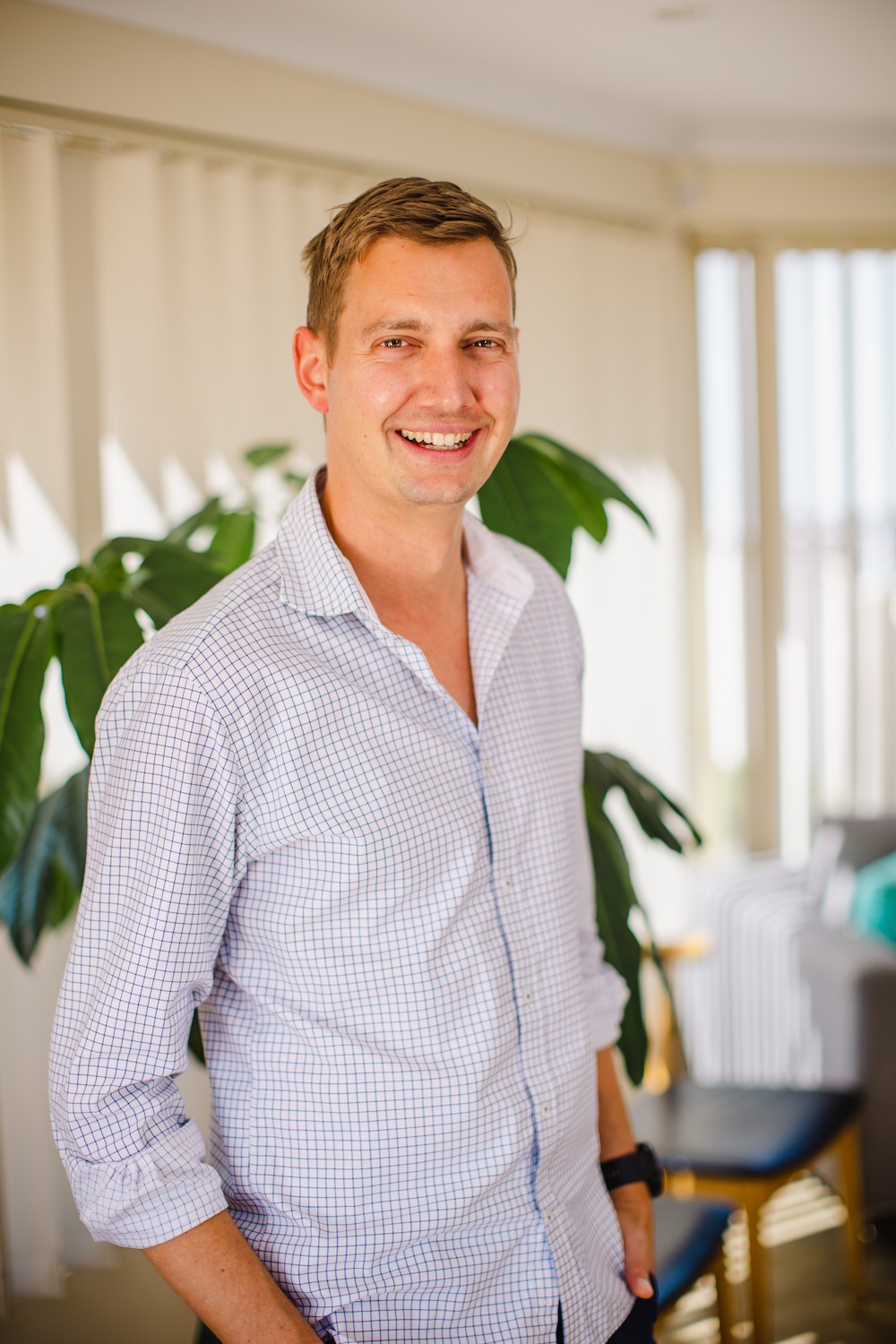 Jarrad Lethbridge
Managing Partner & Physiotherapist
Jarrad graduated from Curtin University in 2009 and is a senior physiotherapist and director of Life Ready Physio + Pilates Scarborough, Life Ready Physio + Pilates Floreat & Mandurah Phyiostherapy.
"Our goal at the clinics is to be part of our local community supporting the people who live there to be pain and injury free and living their best quality of life."
He has a special interest in managing chronic musculoskeletal conditions including recurrent low back pain, neck pain and cervicogenic headaches.
He also loves treating endurance sport athletes including runners, triathletes, cyclists and paddlers.
Outside of work you'll find Jarrad running down the coast training for his next marathon or hanging out with his son, Leo and Samoyed, Koda at the many local Scarborough coffee shops.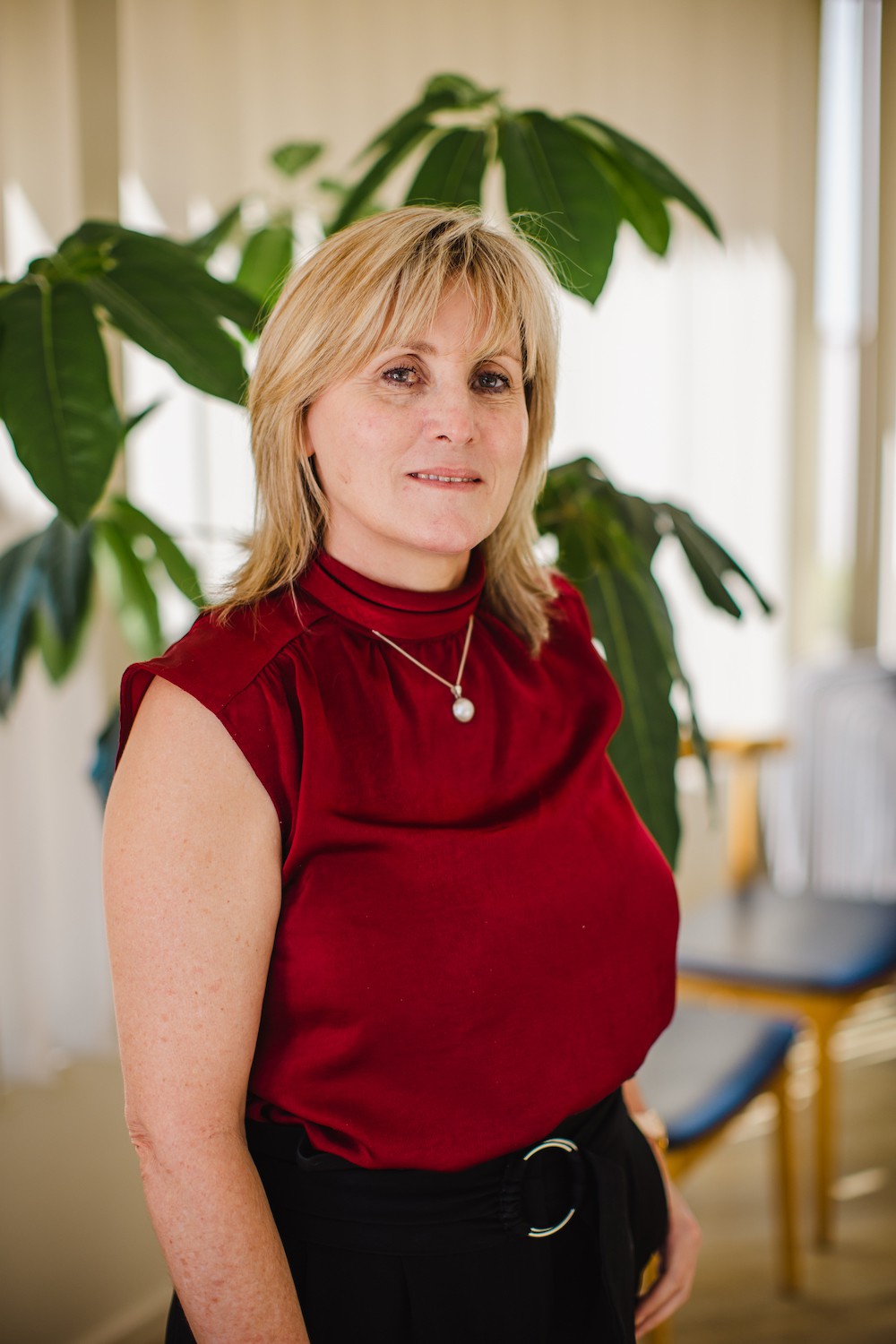 Ellie Sheppard
Senior Team Leader/Physiotherapist-Consultant
Ellie is a wonderfully caring and skilled Physiotherapist with over 30 years of experience. She has worked in both South Africa and Australia and has a passion and interest in chronic pain management, women's health, Pelvic Health and lymphedema. Having owned her own practice in South Africa, Ellie has experience in all areas of physiotherapy with a strong hands-on approach. Ellie offers a wide variety of treatment approaches depending on the client, including joint mobilisations and manipulation, exercise therapy, soft tissue release/ massage. A mother of 5, she also has an interest in supporting mums during pregnancy and after birth.
Special Interests:
Lymphodema Management and massage
Chronic and Complex Pain
Women's Health (especially pre and post pregnancy)
Pelvic Health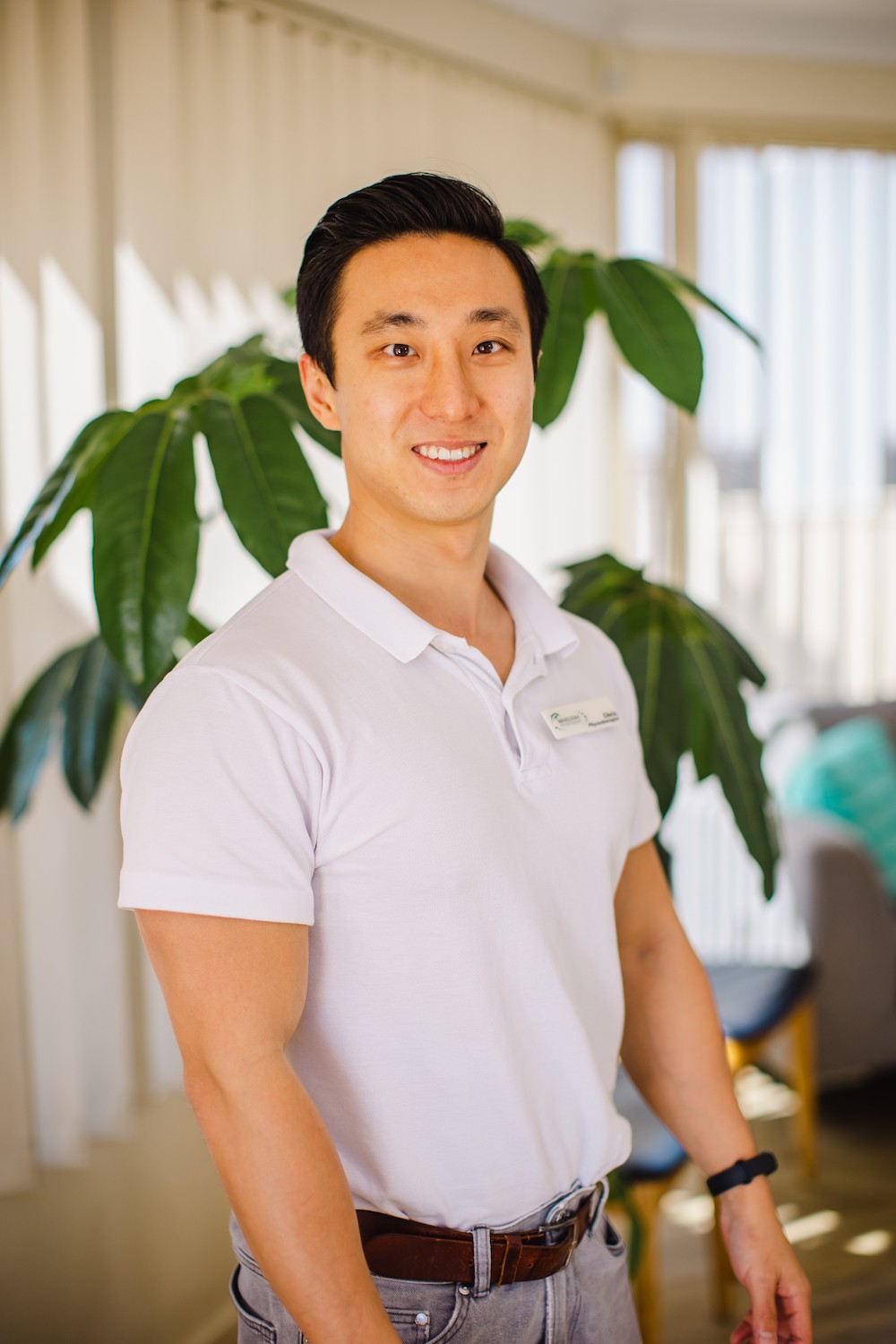 Chris Wong
Musculoskeletal Senior Physiotherapist
Chris graduated from  Curtin University with a Master of Clinical Physiotherapy  after working in an acute hospital in Hong Kong. He is passionate about treating people with musculoskeletal conditions and chronic pain. Chris loves to listen to patients' stories and their goals, as he believes rehabilitation would be a lot more meaningful when aligned with these goals.  Chris enjoys lifting weights and public speaking. He is a semi-professional movie reviewer and regularly publishes on his blog.  Chris is currently learning graphic design and the Norwegian language. 
Special Interest: 
Chronic Pain

Spinal,

Sports Injuries

Telehealth.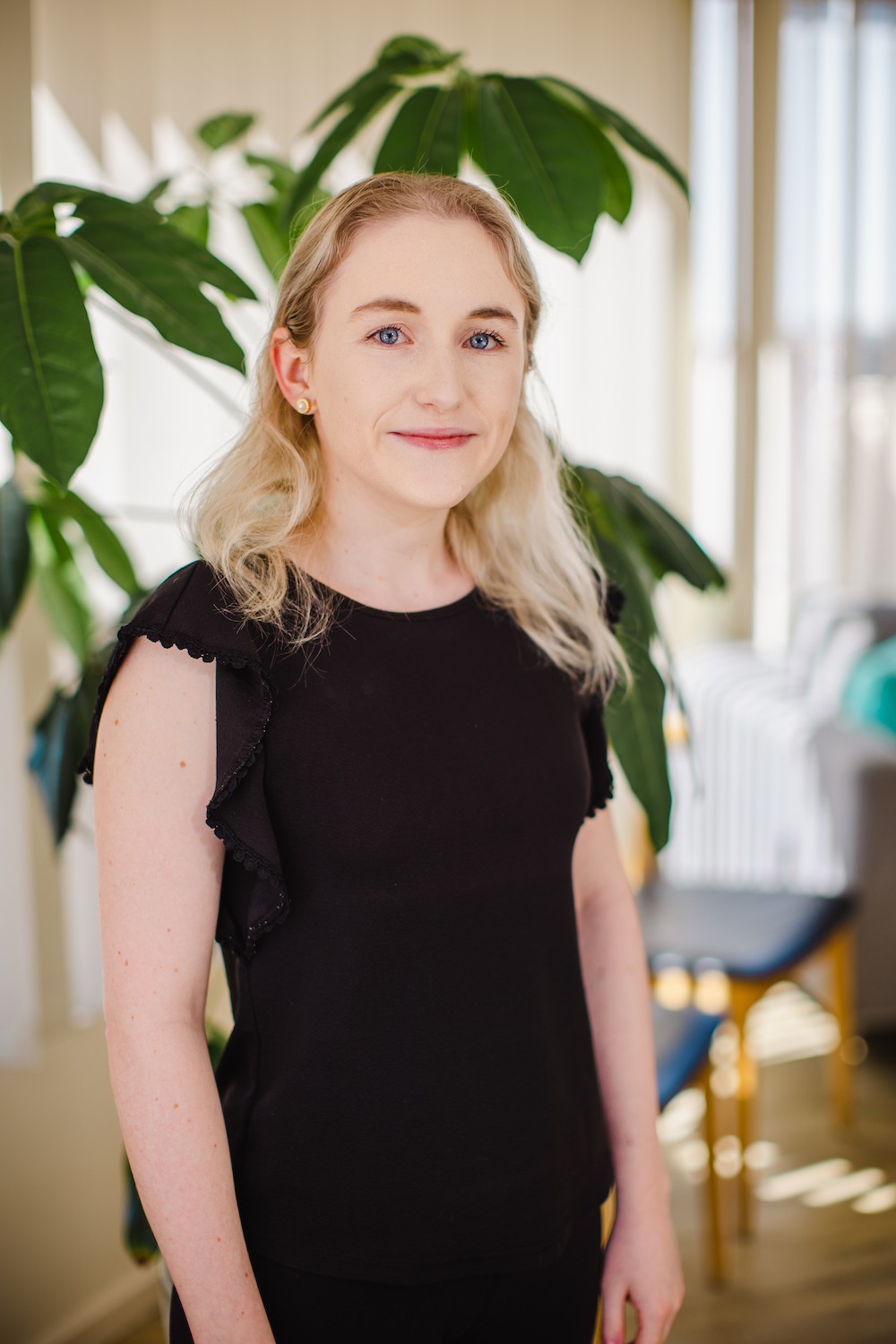 Madison Phillips
Senior Physiotherapist
Madison graduated from Curtin University with a Bachelor of Physiotherapy, and enjoys a variety of sports, including netball and swimming, and working out at the gym. She is passionate about sports injuries and rehabilitation, and spinal pain – with a keen interest in Pilates and hydrotherapy. She aims to reduce her client's pain and have them back to good health and function as quickly as possible.
Special Interests:
Sports injuries and rehabilitation
Spinal Pain
Musculoskeletal Rehabilitation
Telehealth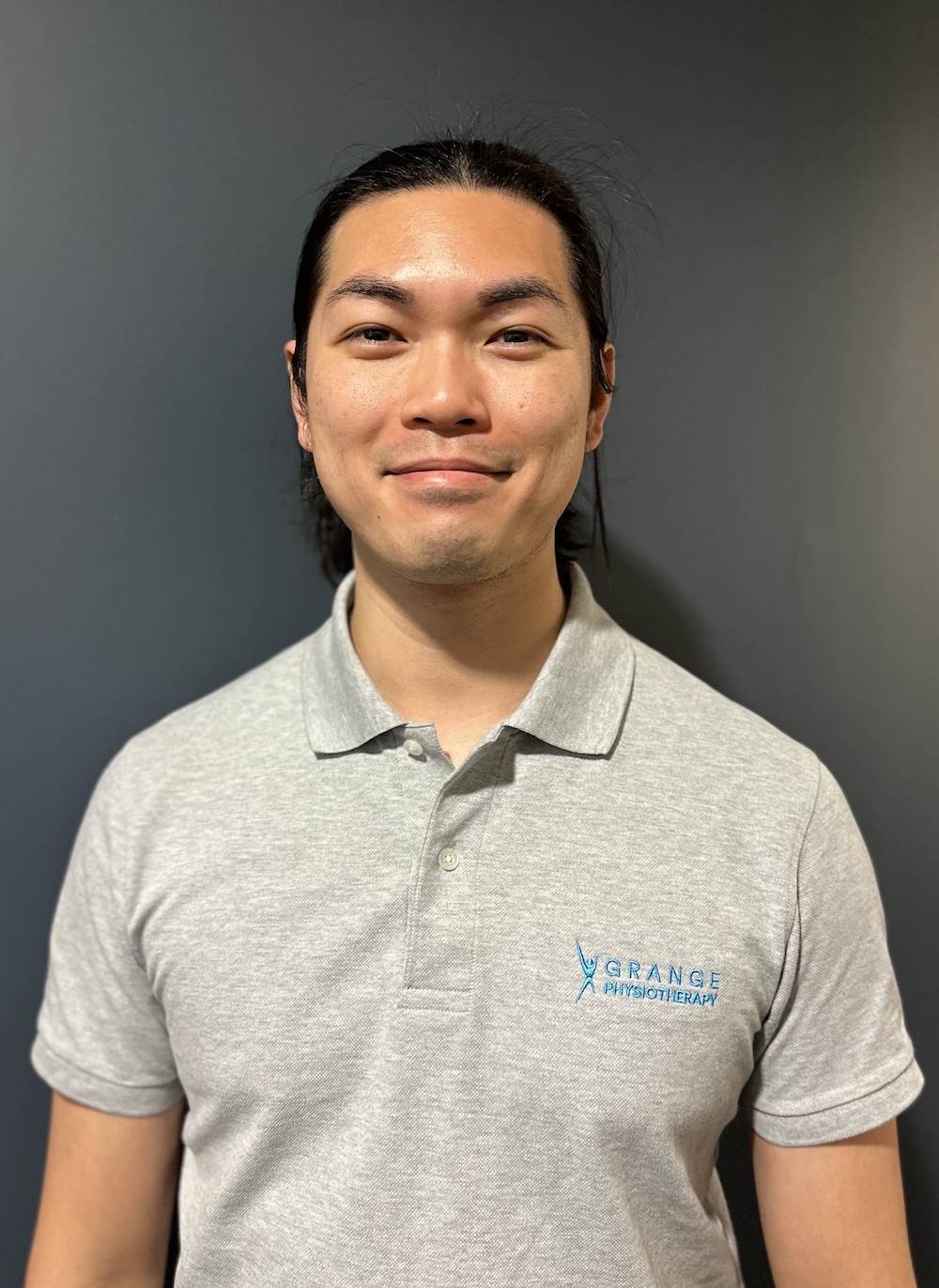 Esmond Tang
Senior Physiotherapist
Esmond is a graduate from Curtin University with a Bachelor Degree of Science- Physiotherapy, with Distinction. Esmond has experience in a wide range of settings with respiratory, musculoskeletal and neurological clients.  Esmond has additional training in Neurokinetic Therapy and Functional Movement Systems. He is passionate about identifying and correcting dysfunctional movement patterns with his clients. His clinical interests include chronic pain management, sport injury prevention and rehabilitation. Outside of work, Esmond enjoys Chinese calligraphy and basketball.  Esmond bulk bills for chronic care referrals.
Special Interests:
Neurokinetic Therapy & Functional Movement Systems
Acute and Chronic Spinal Pain
Sports conditioning, Injury & Rehabilitation
Telehealth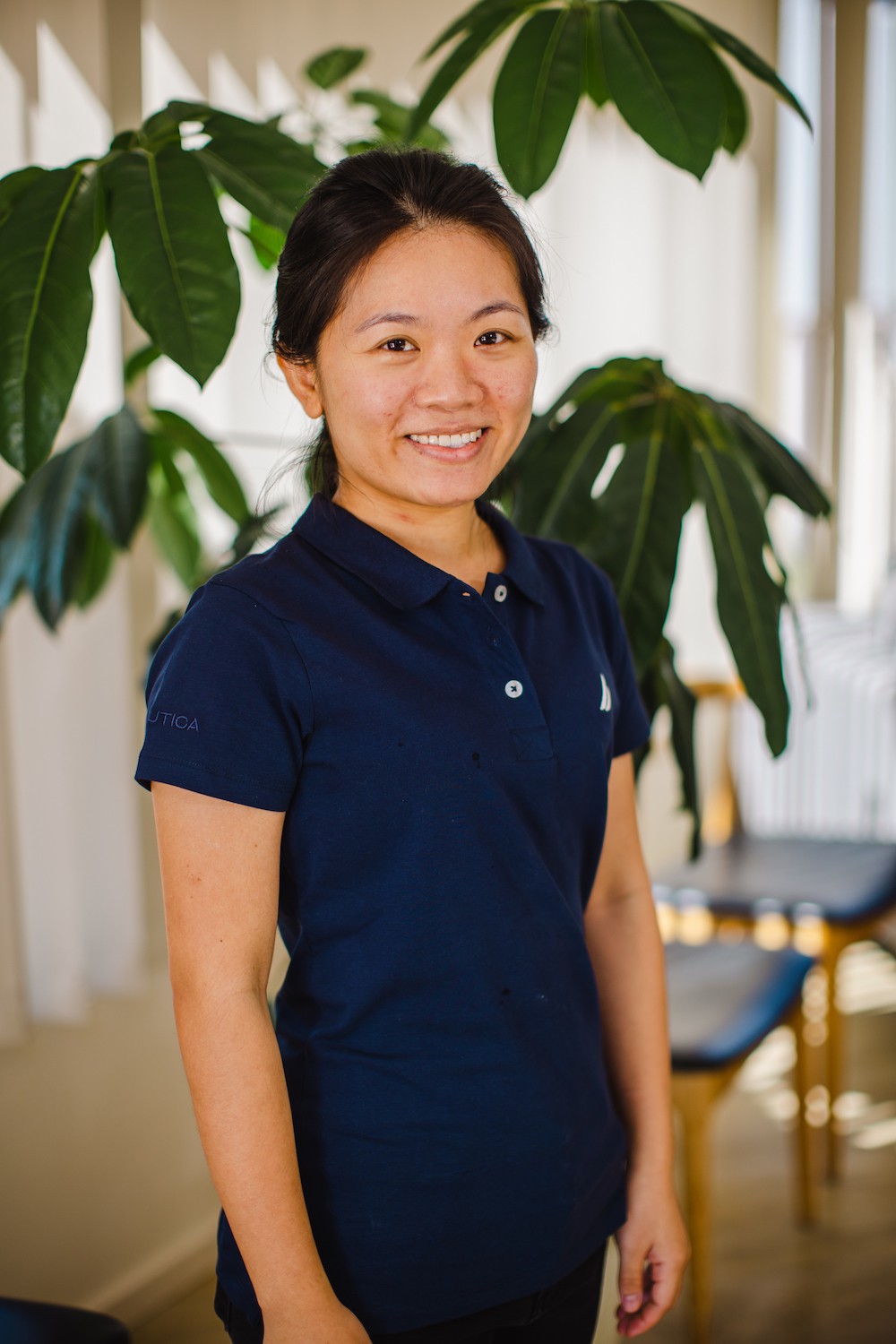 Emily Lam
Senior Physiotherapist
Emily graduated with a Bachelor of Physiotherapy in 2017 from the University of South Australia. Since then, she has consolidated her physiotherapy skills in a variety of different clinical settings, including a rehabilitation hospital, providing hydrotherapy for chronic pain patients, home visits for older adults and school visits for paediatric clients. Through the experience of working in remote Australia, Emily has broadened her physiotherapy expertise in treating a wide range of conditions. She enjoys helping her clients to improve their pain and symptoms, as well as supporting her clients to achieve goals that are meaningful to them.
Emily is also an ALA accredited lymphoedema practitioner and can treat lymphoedema, lipodema and other swelling disorders with assistance from our lymphapress pump and garments.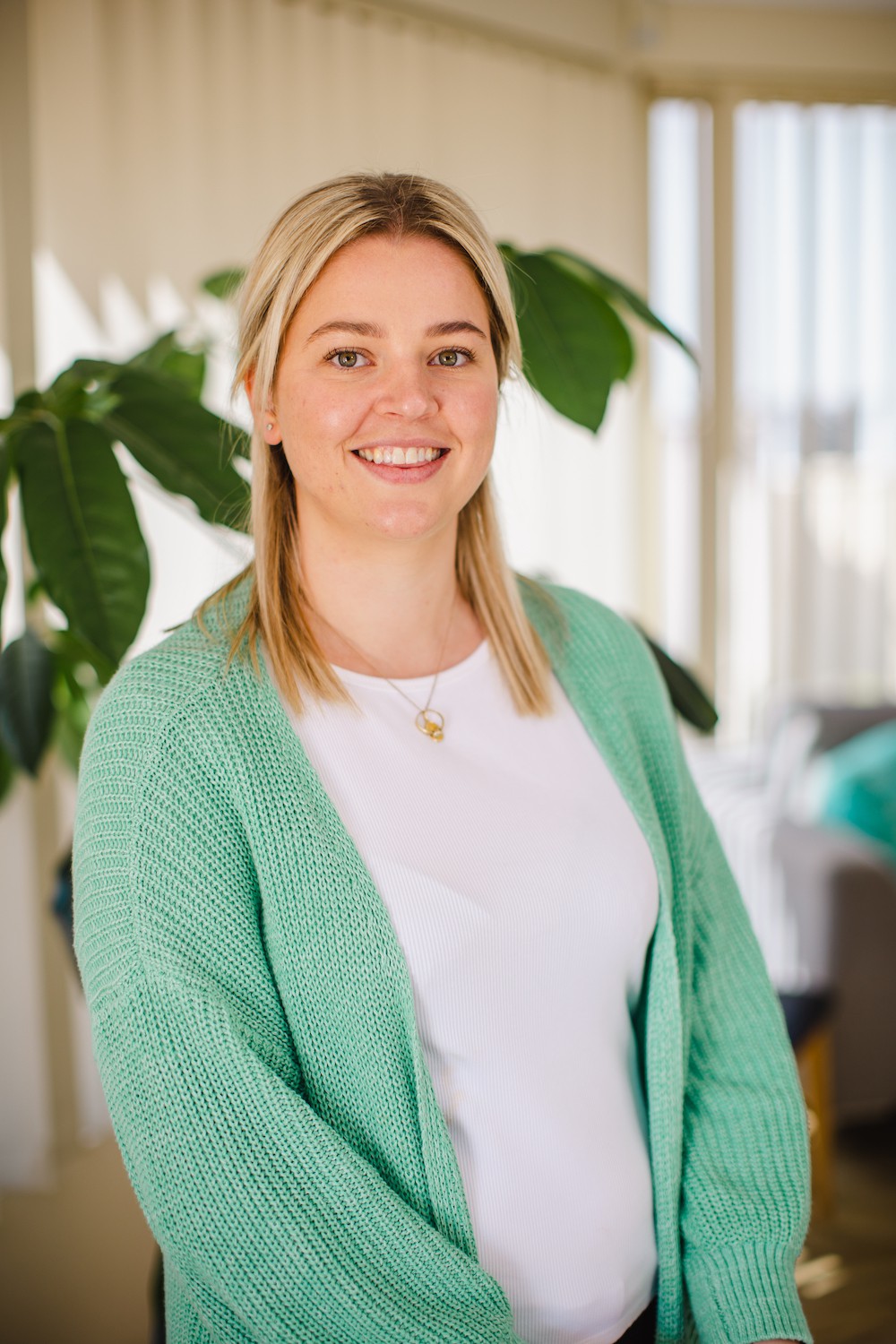 Marelize Moss
Physiotherapist
Marelize completed her physiotherapy degree at Curtin University in 2021. In addition to this she completed an undergraduate degree in Exercise and Sport Science in 2013. Marelize has a keen interest in sport and sport related injuries and has 2 years experience in exercise prescription for healthy populations.
As a new graduate, Marelize will be working in private practice physiotherapy with an interest in developing treatment skills in women's health and paediatrics. As well as using clinical Pilates to treat a range of musculoskeletal conditions. She currently enjoys treating sport specific injuries related to the ankle, knee, and shoulder.
Outside of work, Marelize enjoys watching rugby, hiking, running and all the excitement that the Australian coast has to offer.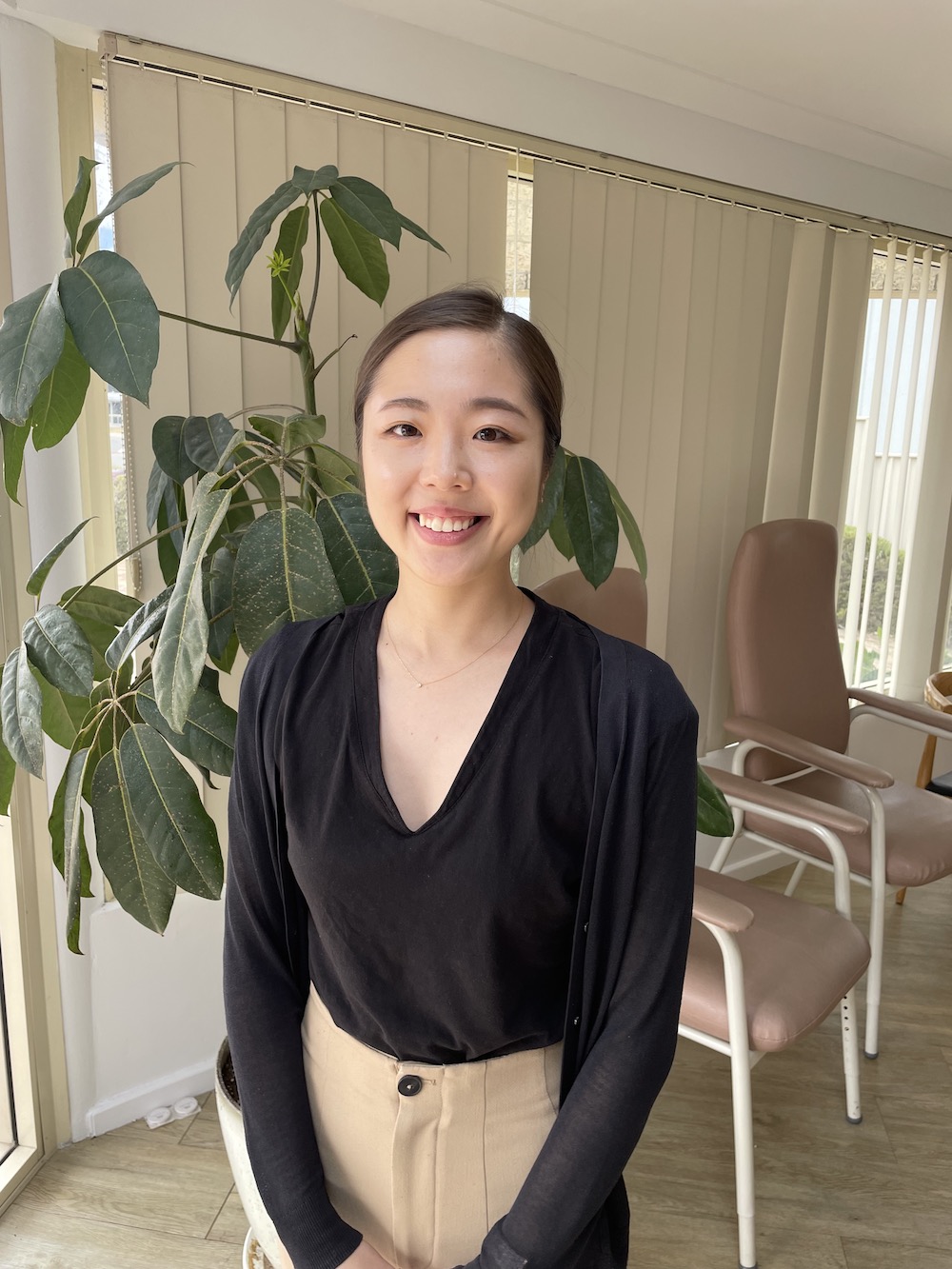 Nanako Tateishi
Physiotherapist
Nanako graduated from Curtin University with a Bachelor of Physiotherapy. She received First Class Honours for her thesis, investigating the efficacy of foot mobilisation on balance responses.
Prior to her studies, Nanako danced full time in Switzerland at École-Atelier Rudra Béjart Lausanne. She has a strong interest in dance physiotherapy and completed a project at West Australia Ballet, gaining knowledge in dance specific injuries and prevention strategies. She was also introduced to Pilates at a young age having practiced for many years. She uses this culmination of experience and skills to assist in creating individualised rehabilitation programs.
Nanako has a passion for helping others to become the best version of themselves. She has an interest in a wide range of musculoskeletal injuries, neurological rehabilitation and gerontology.
She has completed additional training in Osteoarthritis (GLA:D program), Clinical Pilates and Dry needling.
Outside of work, Nanako spends her time exploring Perth's many restaurants trying new foods, continuing her ballet practices, and walking the parks and foreshores across Perth enjoying coffee and interacting with the local puppies.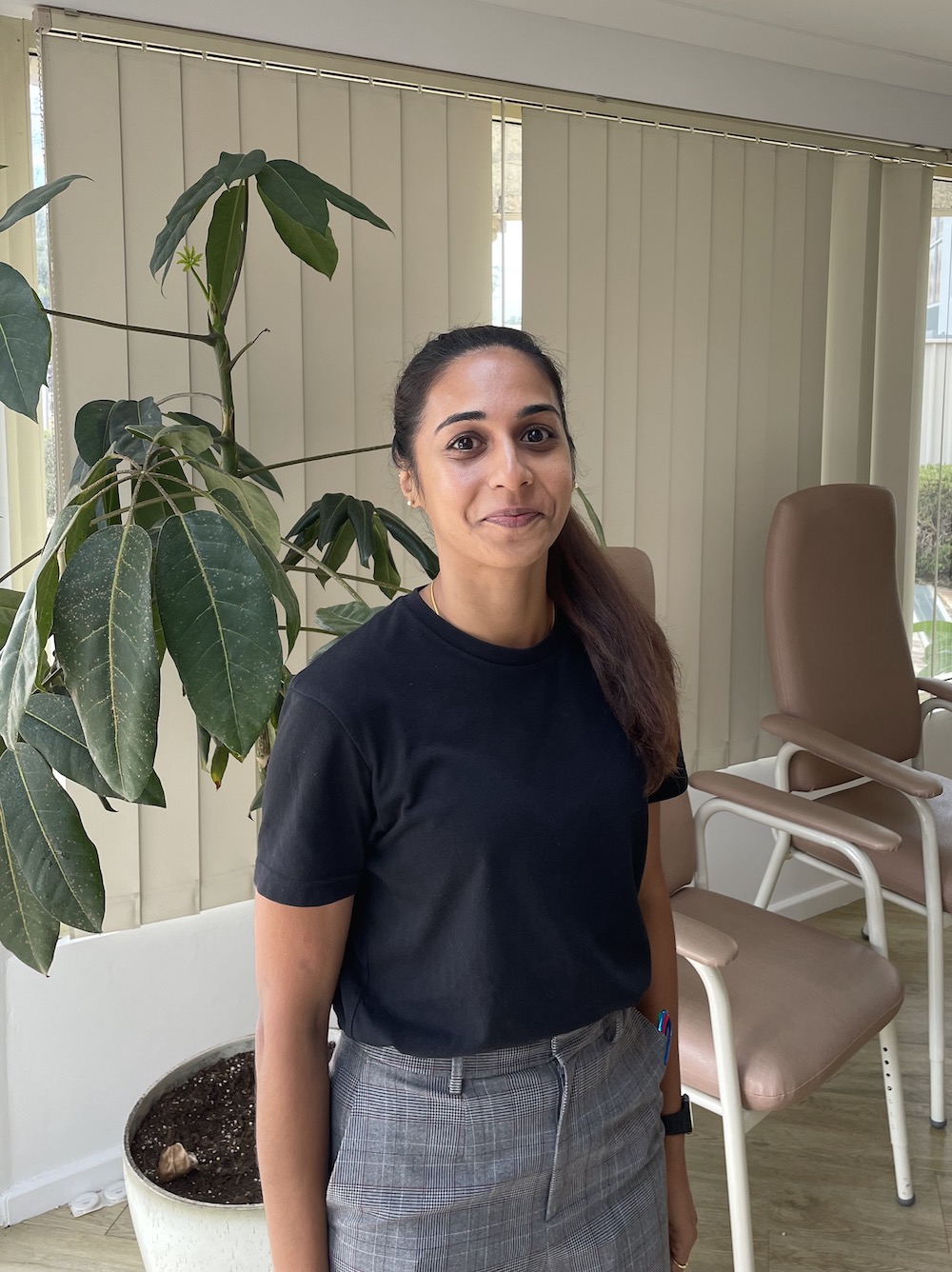 Suria Priya
Physiotherapist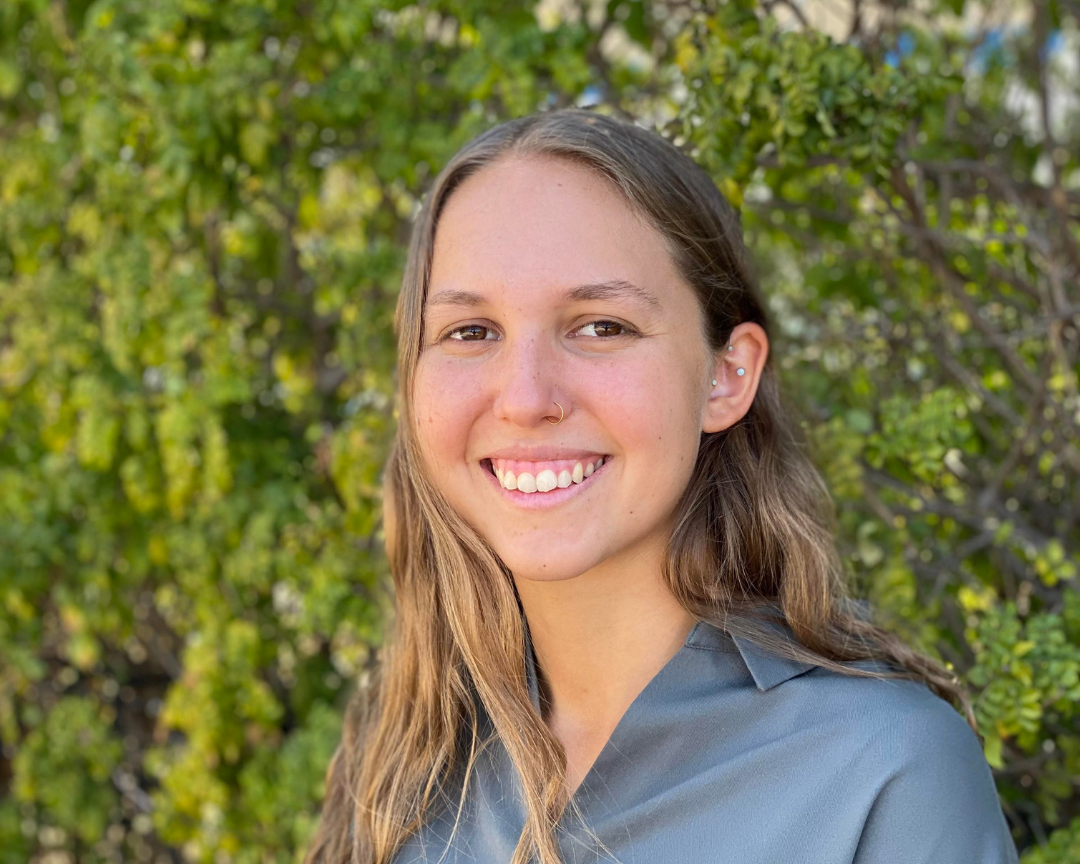 Emma Baars
Physiotherapist
Emma graduated with distinction from Curtin University in 2020, and has since then enjoyed helping people manage their pain and injuries in order to improve their quality of life and achieve their goals.
Having had a significant few injuries herself, that sparked her interest in becoming a physiotherapist, Emma understands the frustration of not being able to do the things you love. She is motivated and dedicated to helping people return to doing the things that make them happy.
As a previous athlete herself and having experience working with sporting teams, she has a particular interest in sports injury management and rehabilitation, and especially enjoys treating ankle, knee and lower back injuries.
However, Emma's passion is not limited to the sporting community. If you have a musculoskeletal pain or condition holding you back from achieving your goals, Emma is determined to help you overcome it and understand your body better.
Emma has completed her training in dry needling, clinical Pilates, and is also a group reformer Pilates instructor. She also works with sporting teams.
In her spare time, you can find Emma spending time and going on walks with her beautiful Rhodesian Ridgebacks, doing hot yoga or Pilates with her friends, or hitting the trails with her mountain bike.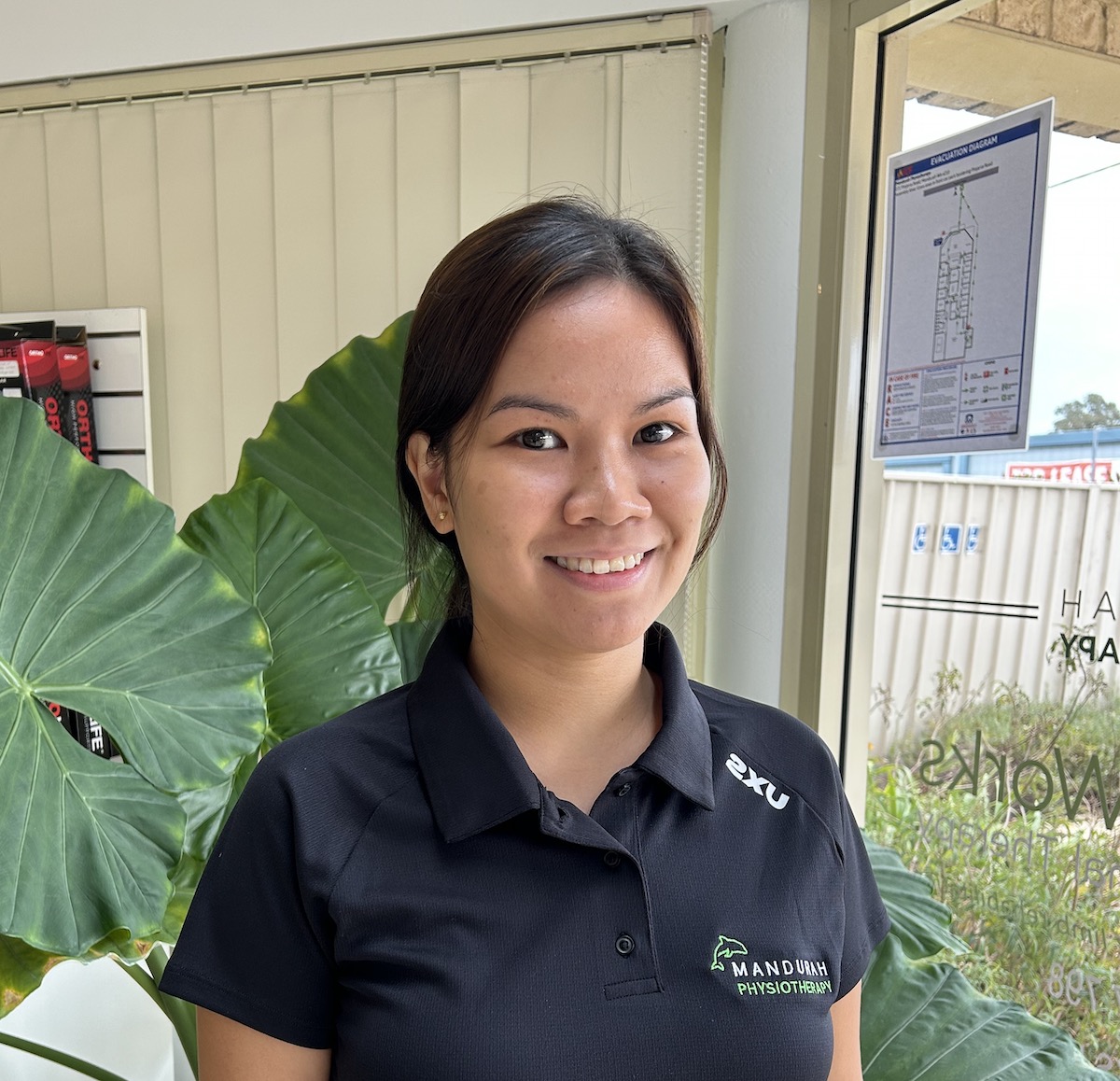 Rom Colima
Physiotherapist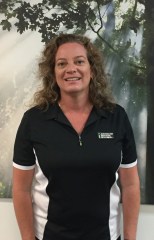 Janine Dunkley
Remedial Massage Therapist
Janine has a Diploma of Remedial Massage from the Australian Institute of Fitness and finds treating clients both rewarding and challenging. She enjoys all aspects of massage, and has a passion for Myofascial releases, mobilizations and energy techniques. She specialises in working with chronic injuries and assisting clients to find pain relief and elicit change in dysfunctional muscles. Janine is a dedicated mother of two, a keen Fremantle Dockers fan and enjoys 4 wheel driving, fishing and camping.
Special interests:
Chronic Pain Management
Myofacial Releases
Remedial Massage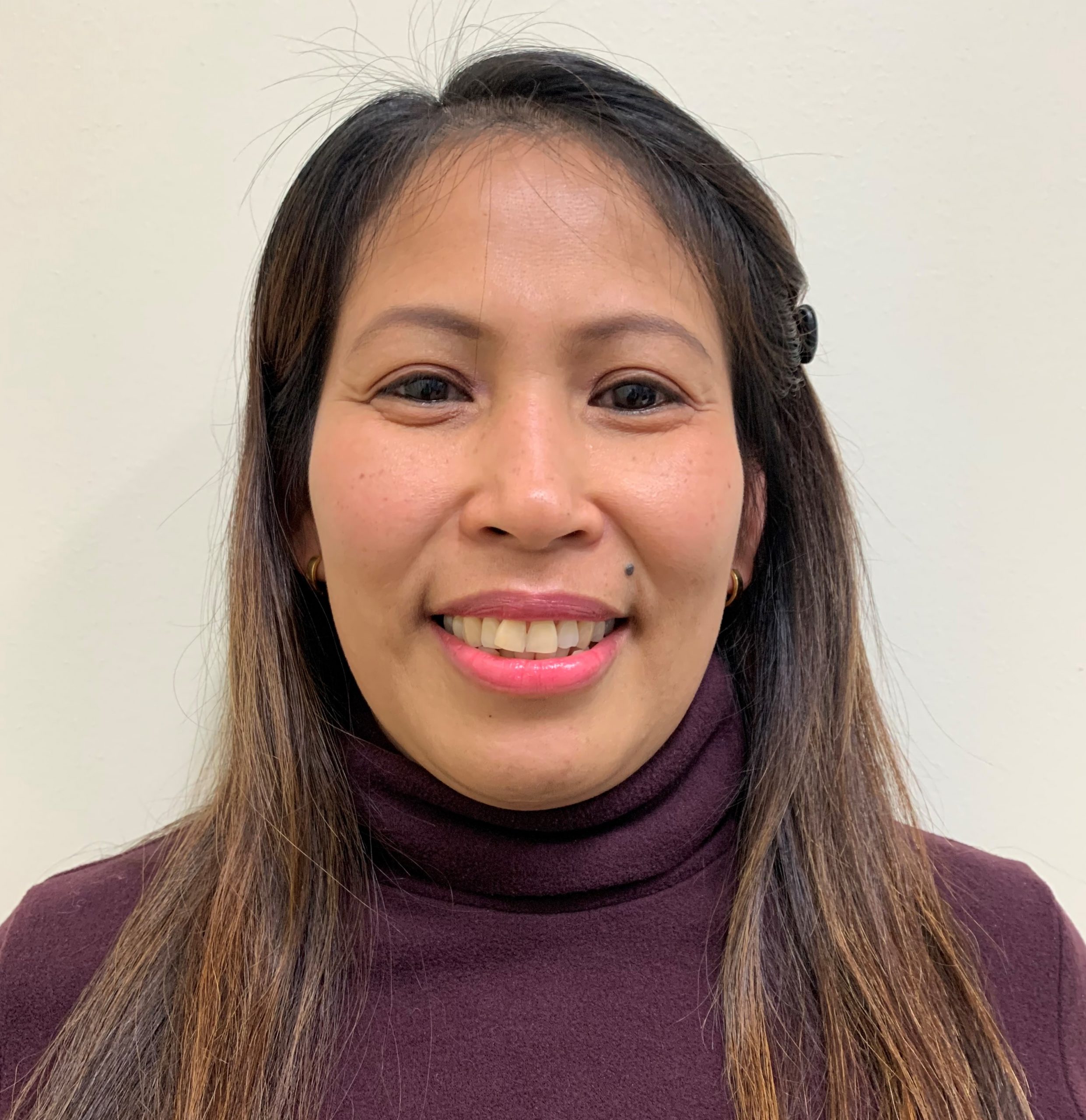 Cristy Chin
Remedial Massage Therapist
Cristy graduated from the Australian Institute of Fitness as a Remedial Massage Therapist and has over 14 years in the massage Industry. She has special interests in pregnancy and relaxation massage but also has training in cupping and hot stone therapy. She is a much-loved Massage Therapist and always puts her clients need first and foremost in every session. 
Special Interests:
pregnancy
deep tissue and trigger point
cupping and hot stone therapy
Ya-Wen Chang
Remedial Massage Therapist
Ya-Wen is a qualified remedial massage therapist with extensive experience in deep tissue and trigger point work. She uses her diverse skills, knowledge and experience to provide professional pain relief, muscle relaxation and excellence in customer service. She is qualified in cupping and hot stone Therapy on request, and enjoys volunteering her time to work with WA Mums cottage in Mandurah. Ya-Wen enjoys piano, hiking and spending time at the beach.
Special Interests:
deep tissue and trigger point
cupping
hot stone therapy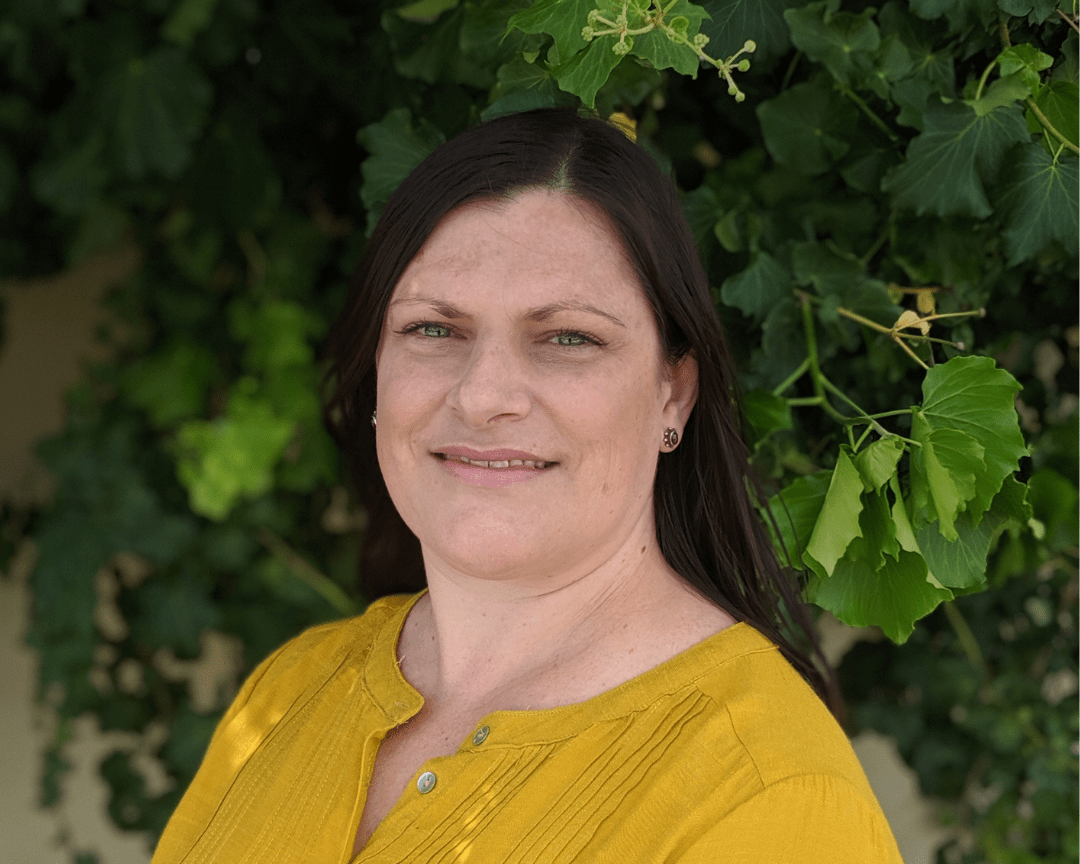 Hayley Dagg
Remedial Massage Therapist
Since graduating with a Diploma in Remedial Massage from the Australian Institute of Fitness in 2016, Hayley has worked in private clinical practice offering tailored treatments to help her clients prevent and manage their injuries and pain, so that they can enjoy leading an active life.
Hayley particularly enjoys treating patients suffering from ailments attributed to sports / physical training and sedentary desk work, or those weekend warriors that are a combination of the two!
Hayley continues to expand her skills and understanding of remedial massage and has undergone additional clinical training in taping, advanced mobilisation techniques and dry needling.
Away from the massage table, Hayley loves riding her road bike, getting outdoors in nature and cooking up a storm.
Special interests:
Sports – injury prevention and recovery
Chronic pain management – headaches, neck, shoulder and back
Dry needling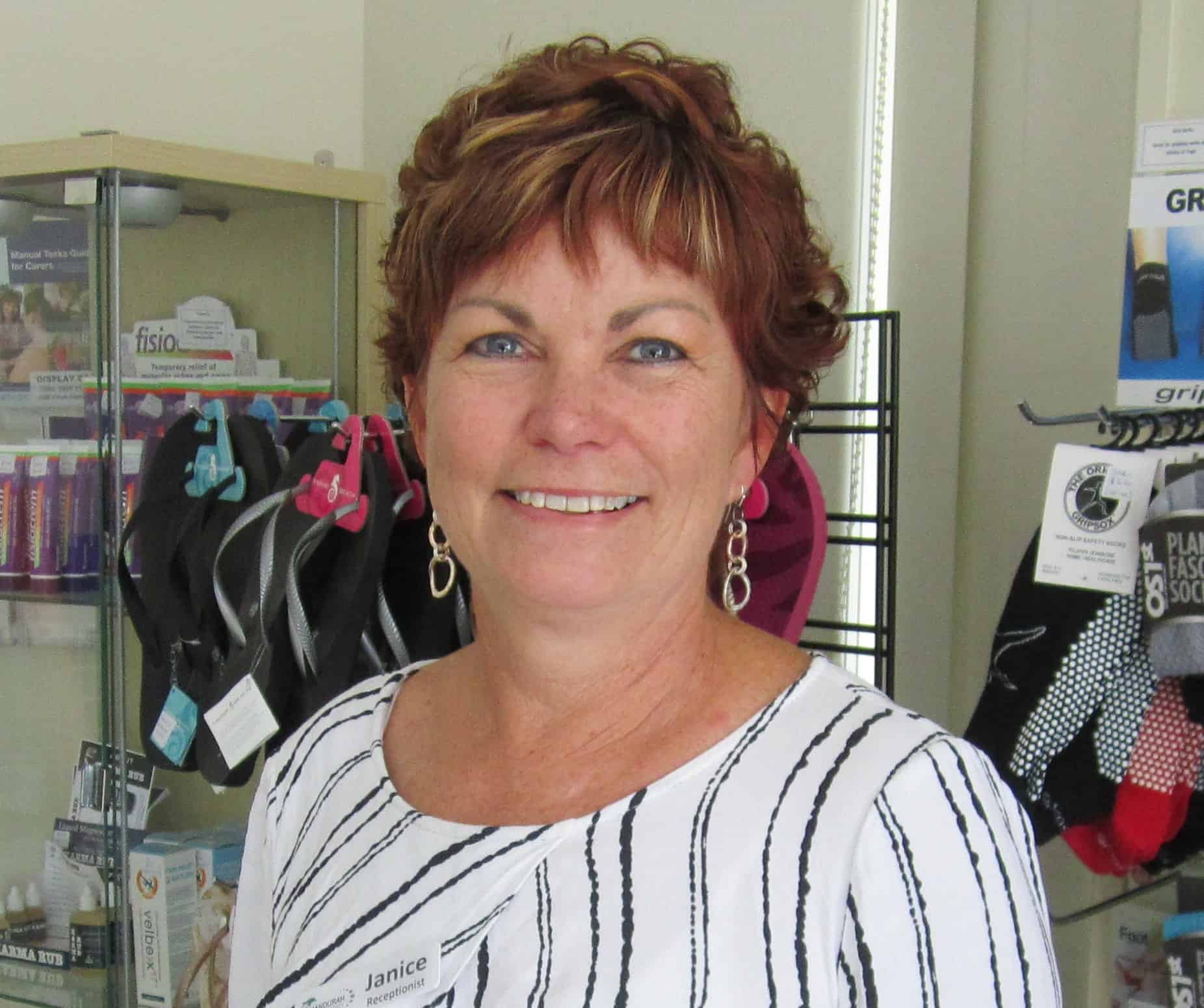 Janice Eyre
Receptionist
Janice Eyre has worked 16 years on the front desk of various Allied Health Clinics predominately in the Physiotherapy field and enjoys working within our team. She offers our clients friendly and compassionate service before and after their treatment with our clinicians. Janice enjoys swimming, boating, fishing, spending time with her grandchildren, and walking her puppy Louis.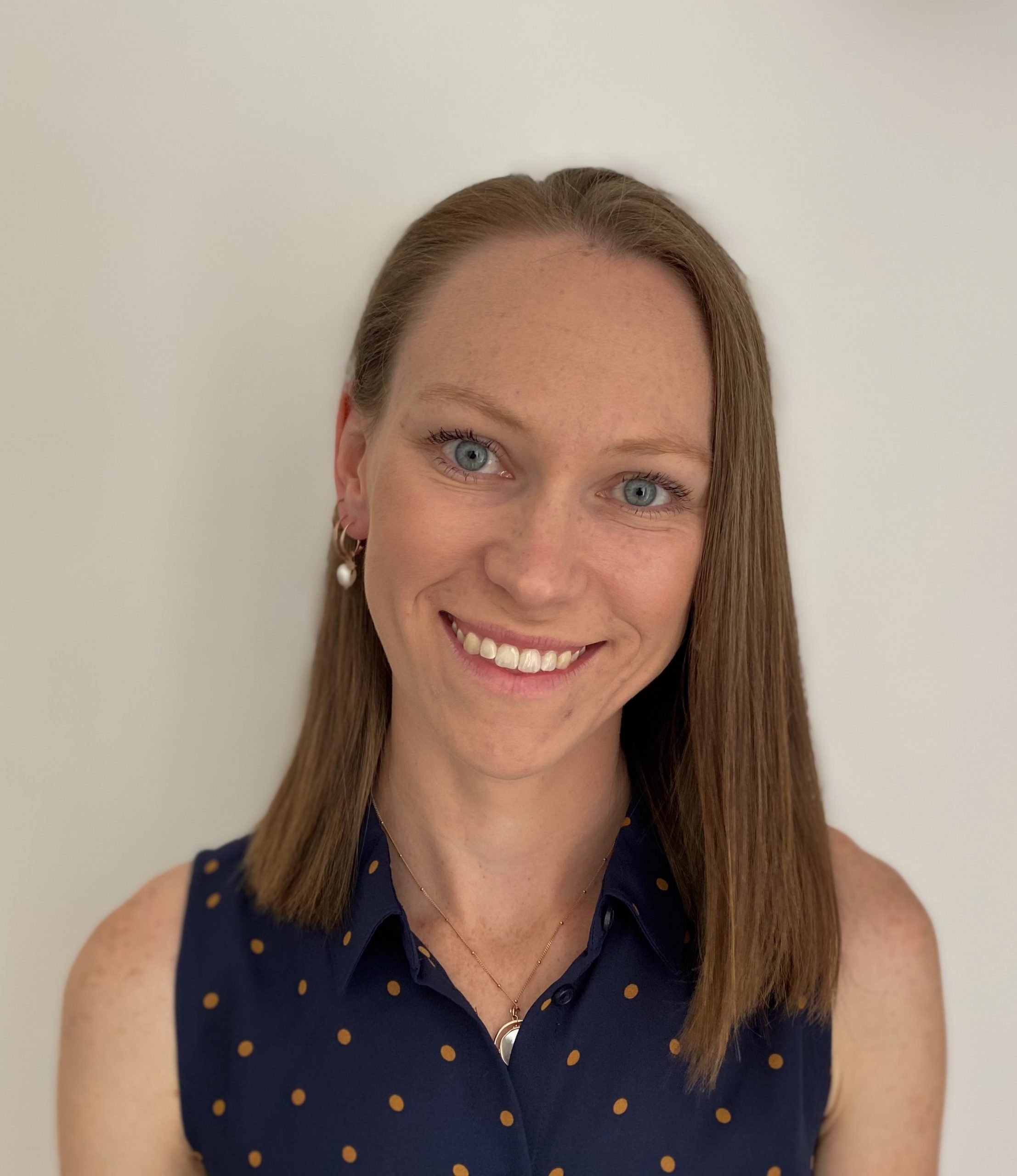 Rachael Porter
Receptionist/admin
Rachael has many years of experience working with Allied Health organizations and specifically with physiotherapy clinics.  She enjoys working in a team, completing administration duties, greeting clients as they arrive, and making them feel comfortable.  In her spare time she enjoys running, health and wellness, reading, and spending time with family and friends.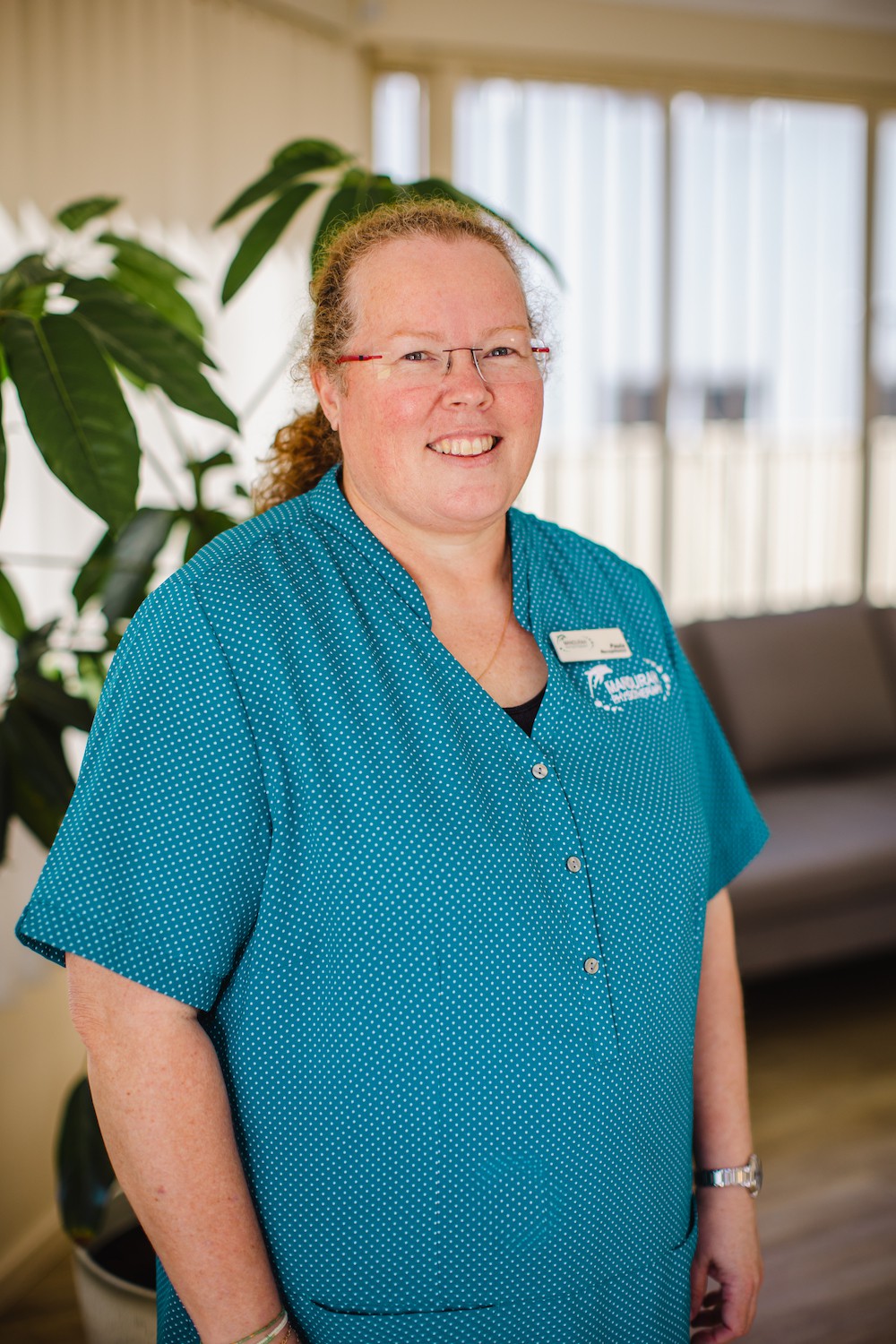 Paula Cameron
Receptionist/admin
I have been with the company now for 4 years taking care of reception and administration. The best part of the day is meeting the clients as they come through the doors. I am happy to help in any way I can at any time. In my personal time I am currently enjoying going through the training process with the new 4 legged family addition. Any spare time is quiet time and reading is just the best down time.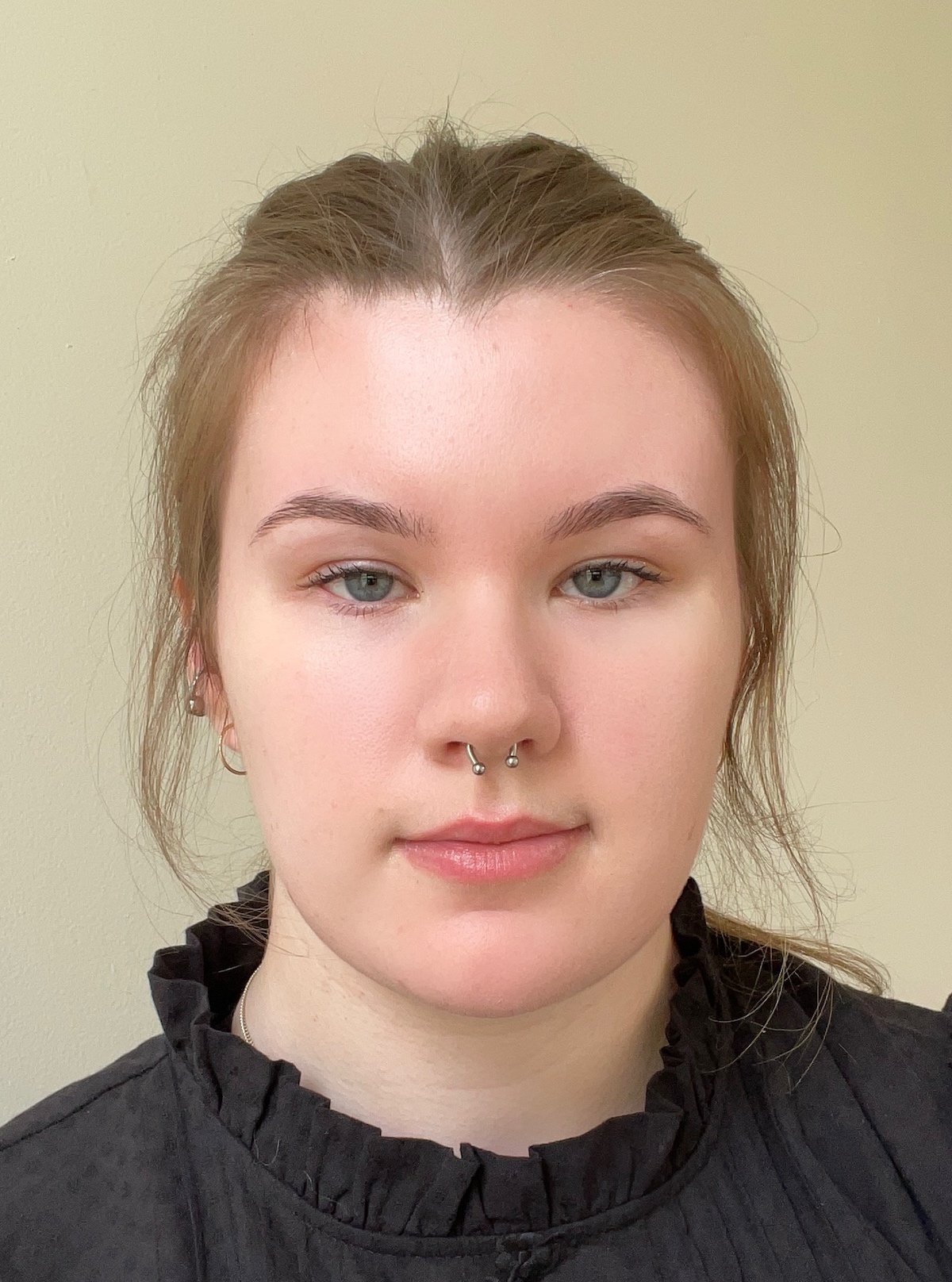 Chelsea Wolfe Cooper
Receptionist/admin
Chelsea joined Mandurah Physiotherapy in 2018. She is about to graduate from university with a Bachelor of Science degree and hopes to one day have a career in Clinical or Forensic Psychology. Joining Mandurah Physiotherapy has given Chelsea the opportunity to expand her customer service skills and she loves the diversity of working in a team and helping the community lead a healthier life. In her spare time she enjoys circuit/weight training, reading, gaming and going out for coffee with family and friends.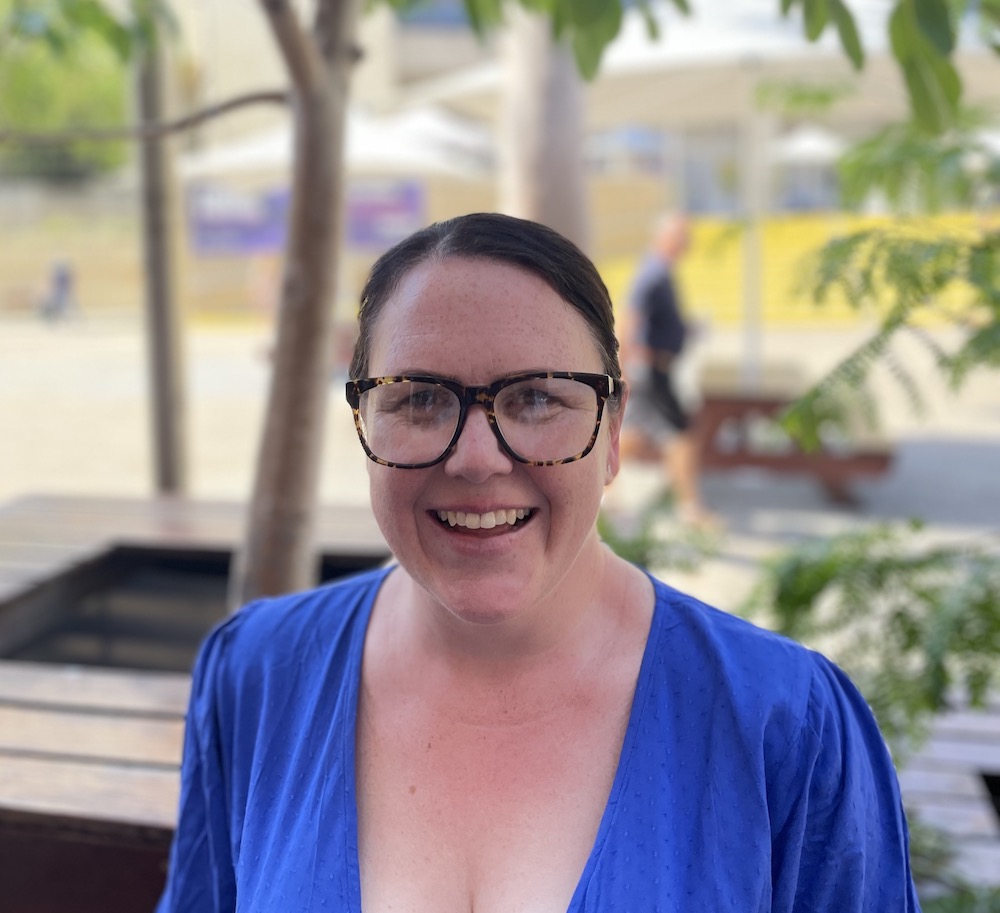 Hayley Smith
Receptionist/admin