Remedial Massage Mandurah
Remedial Massage – Mandurah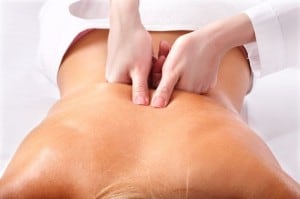 Remedial Massage Therapy is the treatment of muscles, tendons, ligaments and connective tissues to assist in rehabilitation, pain and injury management.  Massage can help to reduce pain and restore function.  It also supports and accelerates the body's own ability to heal. Massage is applied directly to the skin usually using oil.  Stretching and moving the joints through their range of motion may be included in the treatment. Apart from making you feel great, there are many benefits of Massage that can improve your quality of life.  During your first consultation your therapist will go through your health history and examine you to determine likely causes for the pain or dysfunction. Remedial Massage Therapists go through extensive tertiary training  to earn their qualifications.  They need to be registered and recognised by health funds for rebates.
Some of the benefits include:
Loosen contracted, tight muscles and promote optimum muscle health
Pain Relief
Relaxation
Stimulation of Immune System
Prevention of Injury
Increases Blood flow and lymph circulation
Reduce feelings of anxiety and depression
Improved Posture
Increased flexibility
Massage techniques provided by Mandurah Physiotherapy Remedial Massage Therapists include:
Deep Tissue – slow, deep movement working along the muscle fibres
Trigger Point Therapy-works with referred pain patterns and compression of the tender spots within the muscle to reduce pain
Sports and Rehabilitation– movements across the muscle fiber, compression, vibration and deep tissue movements along the muscle fibers
Myofascial Release– slow stretching movements and gentle pressure using heat from therapists and client to release the fascia
Swedish Massage– relaxing strokes of effleurage, petrissage and percussion are used to increase circulation of blood and lymph
Reflexology-thorough foot massage to promote relaxation self healing and energy balance for the whole body
Cupping-promotes self-healing and circulation.
Hot Stones – Some of our therapists offer this service for you.
Remedial Massage is used in conjunction with physiotherapy particularly with sports injuries and spinal dysfunction. While your physiotherapists may do some trigger point releases, extensive massage should be performed by a remedial massage therapist. When joints are tight, muscles are often involved and need to be treated as well.
Remedial Massage Pricing:
60 minutes – $100
90 minutes – $145
*Important note: GST is applicable on top of these prices if you do not have a doctors referral to massage*
Go on, spoil yourself. Book in for some  Massage Therapy at Mandurah Physiotherapy. We also offer Gift vouchers which are a wonderful present for that someone special. Remedial Massage Therapy may be able to be rebated from your private health fund (dependent upon the therapist) and be claimed instantly through our Hicaps system.