Physiotherapy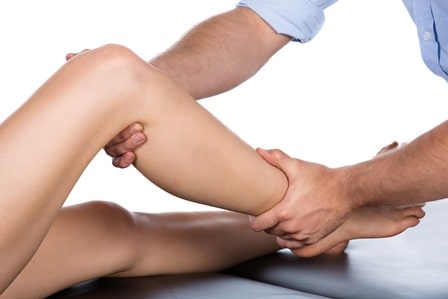 Mandurah Physiotherapy offers a state of the art injury prevention and rehabilitation centre. We make it our priority to put our clients first and to find an accurate diagnosis within our first consultation, so your rehabilitation can begin immediately. We have a range of highly qualified physiotherapists with a variety of experience, to cater for your needs.
Your initial physiotherapy consultation will take approximately 40 minutes, while a standard treatment (following treatments) will take about 20 minutes. Ensure you allow a little extra time as sometimes treatments take longer than expected. Your Initial assessment will consist of history, assessment, tests, diagnosis, education, treatment and exercise regime/home program as appropriate. You will receive a lot of information at your first assessment, so we will provide you with a written recommended treatment Plan which will include your diagnosis and recommendations. We recommend that in order to feel better that you do stick with your recommendations until you have been re-assessed. This will ensure optimum chance for recovery and rehabilitation.
Your physiotherapy treatment may include the following:
Deep tissue releases
Mobilisation
Manipulation
Acupuncture (dry needling)
Real time Ultrasound
Electrical Modalities- ultrasound, interferential, muscular stimulation
Exercise Prescription
Taping/bracing/supports
Education/Managment Advice
Biomechanical/Posture Assessments
Soft Orthotic Prescription
Neotonus (incontinence training) Chair
We provide Physiotherapy for a range of conditions which include: Spinal Pain, Muscle and Joint Pain, Sports Injuries, Scoliosis, Headaches, Orthopaedic Conditions, Arthritis, Sciatica, Osteoporosis, Vertigo, Women's Health, Pelvic Floor and Pregnancy care.
Spinal Care Physiotherapy:
The vast majority of the population suffer spinal pain at some stage of their life. It is very common in our western lifestyle due to the large amounts of inactivity and sustained activities. The staff at Mandurah Physiotherapy can show you ways to reduce your pain and suffering and also assist you with exercises to prevent or relieve it in the future.
Lymphodema & Venous Insufficiency:
Ellie Sheppard, has extensive qualifications in Lymphodema and assists clients to manage and control their lymphodema or chronic swelling issues.  Using a range of techniques, she assists to keep symptoms at Bay
Orthopedic surgery rehabilitation:
If you are recovery from surgery our clinic is set up for optimal recovery.  We have an on-site hydrotherapy pool and rehabilitation gym for this purpose.  We also have state of the art equipment such as a continuous passive motion machine for knee rehabilitation.  We will assess your needs and assist you to recovery in quickest time frame.
Sports Injuries Physiotherapy:
We have experienced staff at Mandurah Physiotherapy who are qualified in treating complex sporting injuries at all levels. This may include biomechanical assessment of the specific injury or pre-season assessments to avoid injury. We also deal with children with growth pain and imbalances such as muscle tightness and flat feet. We can fit soft orthotics to assist in correcting biomechanical issues.
Manipulation:
Manipulation is the process of mobilising joints using a variety of hands on techniques. These can range from gentle rocking motions to solid thrusts creating a "click" in the joint. These can be greatly beneficial for stiff or locked joints and often provide immediate relief. Mandurah Physiotherapy provides this in a safe environment and these techniques are only performed by experienced practitioners.
Acupuncture:
Dry Needling is a form of Acupuncture and  is the natural treatment of inserting small disposable sterile needles into the tissues to reduce pain, inflammation and speed up recovery. It is used as an adjunct to other physiotherapy treatment and can be very successful. It is performed at Mandurah Physiotherapy by our experienced physiotherapists with extensive training.
Postural/Biomechanical Assessment:
Posture assessment is vital to understand your problem and the reason for your pain. This enhances what needs to be corrected and you will have a better understanding of the problem and how to correct it. Exercise is vital for posture correction but so is body awareness and education. Biomechanics is the analysis of how you move. Mandurah Physiotherapists are highly trained in assessing not only how you move, but why and how we can fix the problem. A lot of injuries and musculoskeletal pain comes from poor biomechanics. Our staff at Mandurah Physiotherapy are trained to provide fast and efficient diagnosis and relief, and to give you home techniques to reduce your pain.
Women  and Men's Pelvic Health
Pre and Post pregnancy issues can be managed at Mandurah Physiotherapy.  Changes with childbirth and aging issues for both men and women, such as pelvic floor, back pain, incontinence  and lack of fitness can cause limitations to life.  Mandurah Physiotherapy has physiotherapists who can help with these problems.  We also have a Neotonus Chair which assists with strengthening of the pelvic floor muscles.
We look forward to improving your health and lifestyle through our physiotherapy and rehabilitation Services at Mandurah Physiotherapy.